Announcement
Unavailable - Inquire for purchasing rights
Due to the high cost of manufacturing the Magna Belt is currently unavailable.
Please contact through our contact page for inquires about bulk purchasing remaining inventory, and/or if you are interesting in taking over the rights to create this product.

Thanks,
-Mike Howe
Magna Belt - the magnetic latching gun belt
The construction of the Magna Belt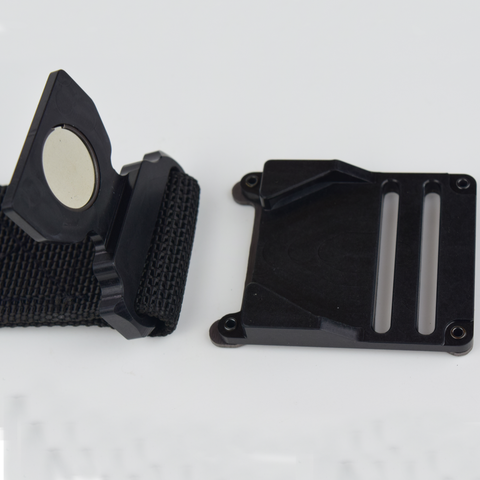 Magnetic Clasp
The Magna-Belt uses a new type of magnet called a "polymagnet" to clasp the belt. This magnet precisely aligns every time for a fast and perfect fit.
The Magna Belt's Patent Pending design is structured around these magnets to give it a crisp, secure clasp.

Polymagnets also have very tightly controlled magnetic field. This means the magnets area of effect is limited, and helps prevent interference.

Check out Polymagnets here: 
Polymagnets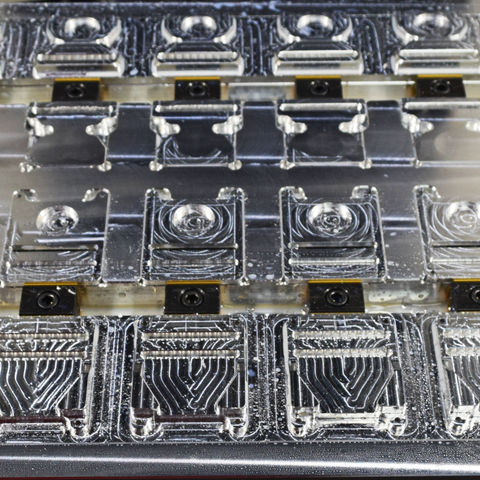 CNC Machined & Anodized Finish
The CNC machining process ensures that you get a high quality, high strength product made for use and abuse. This type of precision manufacturing is expensive, but worth every penny to get you a high quality product.

The anodized aluminum finish is a hard, durable finish that protects it from the elements, and adds a sleek look that makes this belt not only tough, but stylish.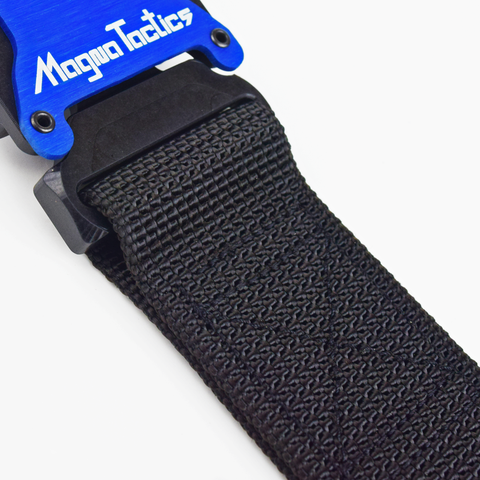 Heavy Duty Webbing
The Magna Belt utilizes a heavy duty MIL-SPEC tactical webbing meant to suit all of your EDC needs. 

This is a tough nylon over polypropylene MIL-SPEC webbing. This webbing is stiff enough to hold all of your tactical gear, yet flexible enough to be comfortable.
Sewn together with an industrial box stitch pattern with heavy MIL-SPEC thread, this belt is built to last.
Drop Forged Survival Review
Testimonials
The belt has a wonderful design, from aesthetics to performance - this belt has it all.

Outlaw Tactical Reviews
It is truly innovative and will change the way that you look at gun belts.

Jesse James
We put this thing through the ringer, and it kicked some serious butt.

Drop Forged Survival